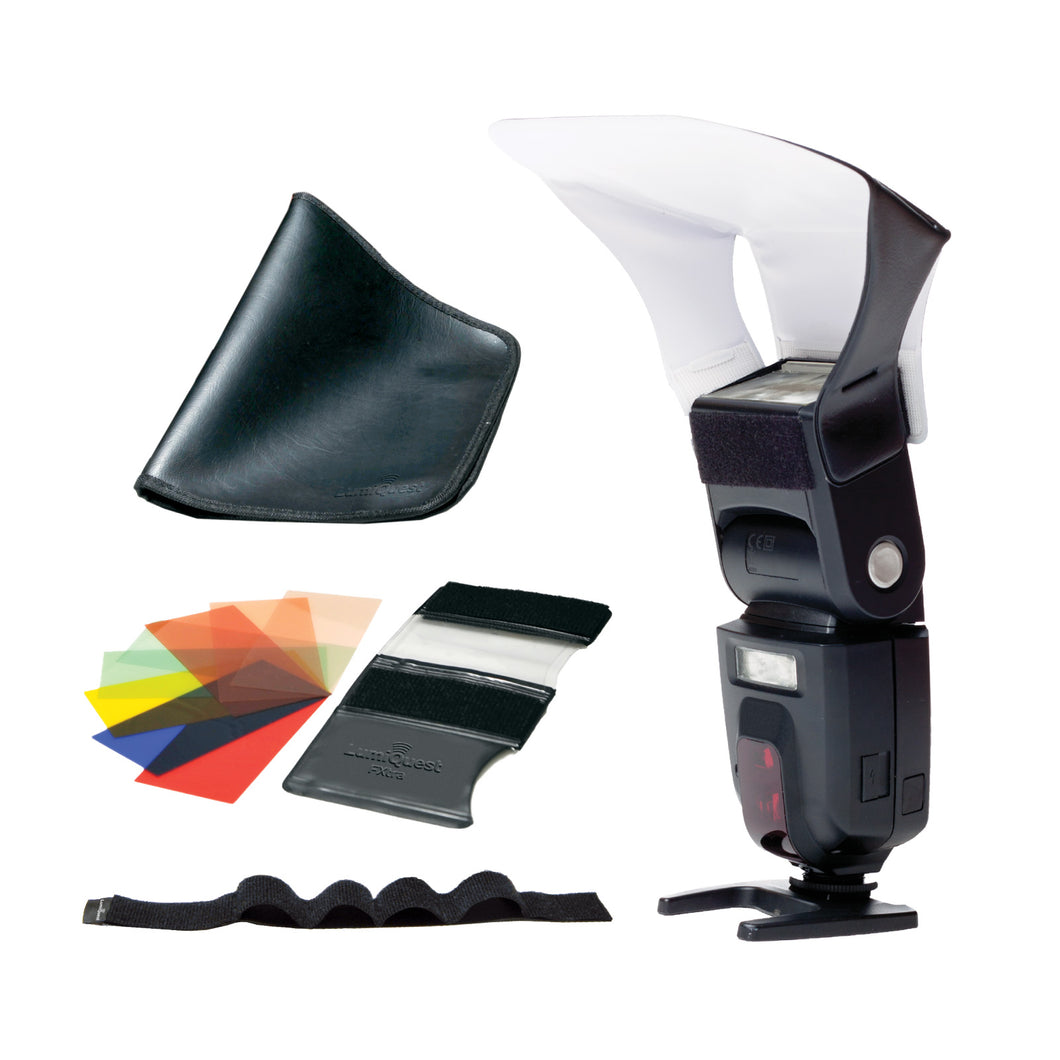 LumiQuest Starter Kit
Regular price $59.95 Sale
Warranty: Unconditionally Guaranteed Since 1987
Description: Great simple starter kit … reasonably priced for new photographers or those just getting into flash and modifying light.
Pocket Bouncer ... which redirects light at a 90° angle from the flash to soften the quality of the light by enlarging the light roughly 6-8 times over the size of the flash head itself.
Fxtra … used to colorize and/or balance the light.
UltraStrap …the most secure, non-adhesive flash attachment mounting strap available.
Attachment: UltraStrap Included
This Kit Includes:
Photo by Michael Alvarez